US sanctions: Turks are also on the list
The United States has imposed new Iran-related sanctions on a number of individuals and organizations from Iran, Russia, China and Turkey linked to Tehran's development of unmanned aerial vehicles (UAVs) and military aircraft.
According to the US Treasury Department statement, the sanctions targeted seven individuals and four organizations in four countries, which allegedly "facilitated shipments and financial transactions" against the Iran Aircraft Manufacturing Industry Company and the activities of company's unmanned aerial vehicles and military aircraft.
"Iran's continued deliberate proliferation of unmanned aerial vehicles provides Russia, its proxies in the Middle East and other destabilizing actors the opportunity to undermine global stability," Brian Nelson, who heads the unit, said in a statement. of financial intelligence and terrorism of the United States Department of the Treasury. .
It emerged that two names from Türkiye were added to the sanctions list. (Reuters, Sozcu.com.tr)
Source: Sozcu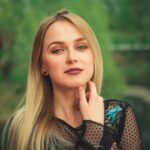 Sharon Rock is an author and journalist who writes for 24 News Globe. She has a passion for learning about different cultures and understanding the complexities of the world. With a talent for explaining complex global issues in an accessible and engaging way, Sharon has become a respected voice in the field of world news journalism.