Oil prices rose to the highest level of the year
Oil prices hit their highest level in 2023 as supply concerns rose. Concerns arose because U.S. shale oil production remained weak and Saudi Arabia and Russia extended their production cuts earlier in the month.
The nearest future price of a barrel of Brent crude oil rose 1.1 percent and was quoted at $95.45. Brent rose to $95.96 a barrel during the day, hitting its highest level since November.
U.S. light crude oil rose 1.4 percent to $92.78 after hitting $93.74, its highest level since November.
While Saudi Arabia announced it would extend its voluntary oil production cut of one million barrels per day until the end of December, Russia announced it would extend its decision to cut 300,000 barrels per day in oil exports until the end of this year. (Reuters)
Source: Sozcu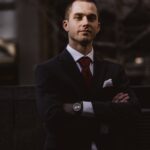 Andrew Dwight is an author and economy journalist who writes for 24 News Globe. He has a deep understanding of financial markets and a passion for analyzing economic trends and news. With a talent for breaking down complex economic concepts into easily understandable terms, Andrew has become a respected voice in the field of economics journalism.