Elon Musk met with Netanyahu and became the focus of criticism
Elon Musk attended the panel broadcast on his social network X with Israeli Prime Minister Netanyahu, who was on an official visit to the United States.
Noting that the government's judicial regulation in Israel was heavily criticized in the American press, Musk stated that "because he met with Netanyahu, he was exposed to criticism from Tesla employees in a way he never had before."
"I AM AGAINST EVERYTHING"
Referring to anti-Semitism in his speech, Musk said: "I am against anti-Semitism. "I am against everything that creates hatred and conflict." he said.
"I HOPE THEY CAN STOP THEIR HATE SPEECH"
Assessing the package of legal reforms intended to restrict the powers of the judiciary in his country, Netanyahu said the first plan announced by the government was "bad."
Netanyahu noted that while the government was trying to eliminate the imbalance in the separation of powers in favor of the judiciary, "in the first announced plan, the pendulum has swung too far the other way."
Sharing that he will work to reach a compromise on the court settlement when he returns to Israel, Netanyahu emphasized that he "wants to find a middle ground."
Referring to Musk's recent statements against the Anti-Denial and Defamation League (ADL), one of the largest Jewish organizations in the United States, Netanyahu said: "(Musk) I know you are against anti-Semitism. You talked about this topic and shared it. "I hope they can stop all forms of collective hate speech, including anti-Semitism, to the extent possible within the framework of the law." he said.
MUSK BLAMES THE JEWISH ESTABLISHMENT IN THE US
Elon Musk, who accused ADL, which seeks to fight anti-Semitic speech in the US, of reducing the profits of the social media platform X, which he owns, announced that platform X was preparing to sue Birlik.
The American press reported that Jewish businessmen tried to mediate to reduce tension between Musk and ADL. (AA)
Source: Sozcu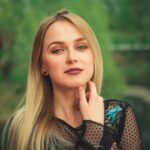 Sharon Rock is an author and journalist who writes for 24 News Globe. She has a passion for learning about different cultures and understanding the complexities of the world. With a talent for explaining complex global issues in an accessible and engaging way, Sharon has become a respected voice in the field of world news journalism.