Ukraine; Poland filed a lawsuit against Slovakia and Hungary
Ukraine filed a lawsuit against Poland, Slovakia and Hungary, which banned the import of agricultural products.
The Ministry's statement recalled that Poland, Slovakia and Hungary, members of the European Union (EU), imposed a ban on the import of agricultural products from Ukraine.
"UNACCEPTABLE"
The statement emphasized that this was unacceptable and stated that these countries violated their international obligations.
The statement said: "Some EU countries cannot ban the import of products from Ukraine. For this reason, we are filing a lawsuit against the countries in question before the World Trade Organization. At the same time, we hope that these countries will lift the restrictions and that the judicial process will not take long. "We need solidarity and protection of farmers' interests." Expressions were used.
UKRAINE BAN ON THE IMPORT OF AGRICULTURAL PRODUCTS
The EU Commission had announced that restrictive measures applied to Ukrainian exports of cereals and other food products to the EU would expire on September 15. Thus ended the EU's decision not to import grain from Ukraine to Poland, Hungary, Romania, Slovakia and Bulgaria.
Poland, Hungary, Slovakia and Romania, which wanted the restriction on Ukrainian grain to be extended to protect their farmers, also announced that they could extend the restrictions unilaterally if the EU does not decide.
Polish Agriculture Minister Robert Telus said after the EU Commission's decision was announced on September 15: "The Commission will not extend the ban on Ukrainian grains, we will extend it ourselves." He used the expression. (AA)
Source: Sozcu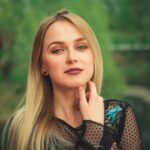 Sharon Rock is an author and journalist who writes for 24 News Globe. She has a passion for learning about different cultures and understanding the complexities of the world. With a talent for explaining complex global issues in an accessible and engaging way, Sharon has become a respected voice in the field of world news journalism.