Employers are not doing enough to retain staff. This has emerged from research by labor market data specialist Intelligence Group and HR technology services provider HeadFirst Group. Employees in paid employment are twice as likely to change employers as they are to move to another position within the same company. Researchers argue that more should be devoted to career opportunities.
According to HeadFirst CEO Marion van Happen, it's largely due to the tight job market that companies still prioritize recruitment over retention. "And we also see that we can ask to what extent fixed is still fixed, and flex is still flexible," she says. And this is a stupid question. We see that external mobility is twice as much as internal mobility.'
Van Happen even speaks of a new record regarding the duration of permanent employment contracts. In 2023, the average duration of paid employment for the entire Dutch working population will be less than five years, while in 2015 it was still more than eight years.
New generation
The new generation of professionals also plays a big part in this, says Van Happen. While performance has increased in all age groups, "young people up to 25 take the cake." "The average lead time is 2.7 years," he explains. "And 36.5% of them found a new employer last year."
According to Van Happen, companies can slow the ever-shrinking lead time by focusing more on the company's social engagement and how employees can stay engaged and enthralled by the company. "And ensuring that they continue to do interesting work, that's the biggest trend we see."
Cost plate
Companies would do well to make it more difficult to retain staff, because it's "very expensive" to focus on recruiting all the time, says Van Happen. "Also, we see that genius seems to have come out of the bottle when it comes to the growth in the number of independent entrepreneurs," he concludes. "And we also see that only ten percent of them are considering going back to work, up from eighteen percent in 2015."
And so, according to her, there seems to be an irreversible trend, where 'society wants something other than politics'. "But we are working very hard to ensure that this is in line with each other."
Author: Remy Gallo
Source: BNR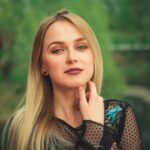 Sharon Rock is an author and journalist who writes for 24 News Globe. She has a passion for learning about different cultures and understanding the complexities of the world. With a talent for explaining complex global issues in an accessible and engaging way, Sharon has become a respected voice in the field of world news journalism.