Canada expels hundreds of Indian students
According to national press reports, the Canadian government has so far expelled more than 150 of the students who have been prosecuted.
Jacqueline Roby, a spokeswoman for the Canada Border Services Agency, told Anadolu Agency (AA) that an investigation is underway against Indian students who registered at the school with false documents.
"People who misrepresent themselves and use forged documents to enter or remain in Canada risk removal from Canada. The agency has a legal obligation to deport anyone who does not have a legal right to remain in Canada as soon as possible." used the phrases.
THE POPULATION OF CANADA INCREASED BY 1 MILLION IN 1 YEAR
Meanwhile, Statistics Canada announced that the country's population has increased by more than 1 million people in 2022.
In the institution's statement, it was indicated that this was the "highest population increase recorded in one year in the country's history," and that the largest source of this increase was the immigration system.
In the statement, it was reported that the population of Canada increased by 1,050,110 people in 2022, and 607,782 of this increase were immigrants and refugees arriving in the country.
More than 750,000 international students who come subject to Canadian immigration laws are studying at Canadian universities and colleges.
Canadian law allows international students to work 25 hours a week during their education and apply for a permanent residence permit after their education. (AA)
Source: Sozcu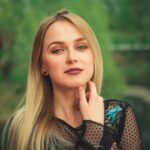 Sharon Rock is an author and journalist who writes for 24 News Globe. She has a passion for learning about different cultures and understanding the complexities of the world. With a talent for explaining complex global issues in an accessible and engaging way, Sharon has become a respected voice in the field of world news journalism.