Due to the war on our continent, the Dutch defense budget has been increased. An additional five billion euros are allocated each year for defense investments. Defense expert Patrick Bolder of The Hague Center for Strategic Studies says that money isn't easy to spend well. But DENK member of parliament Stephen van Baarle believes more should be invested in defense personnel.
Van Baarle says in BNR's Breaks Politics that even the purchase of ammunition and weapons can do no harm in a European context. "Then you have a stronger negotiating position regarding the price." But according to MP DENK, it is a priority to get the foundations in order in defense. 'There is a major personnel shortage of nine thousand people in the Ministry of Defence. So you can buy whatever equipment you want, but if you don't have the people to take care of the equipment then you are faced with a very big challenge.'
Collective purchases
This is why, according to Van Baarle, of the five billion structurally added by the defense, more money should go to improve working conditions. 'Now only 500 million is being spent on improving it and most of it is not structural. The position of military personnel must be improved and made more attractive, otherwise the personnel shortage will never be overcome.
Q66 Member of Parliament Alexander Hammelburg agrees that more should be invested in defense personnel. But according to Hammelburg, the priority of defense is currently that of collectively defending the territory according to the agreements reached with NATO and the European Union. It therefore supports the joint purchase of weapons, ammunition and other equipment. "Right now we have too many different types of weapons and ammunition to work together, so standardization has to become more important."
Sufficient ammunition
According to Hammelburg, a country like Holland cannot defend itself in the event of a conflict. "If one country is attacked, we will all be attacked. That is why we must together ensure that we have enough ammunition to avoid a conflict.'
Author: Myrtle Koopman
Source: BNR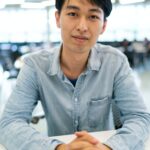 Fernando Dowling is an author and political journalist who writes for 24 News Globe. He has a deep understanding of the political landscape and a passion for analyzing the latest political trends and news.