Thousands of workers demonstrate in Portugal demanding a wage increase
The demonstration, organized by the General Confederation of Portuguese Workers (CGTP) under the slogan "national emergency", was attended by all segments of society, especially retirees and workers.
Confederation officials, arguing that the cost of living is rising by the day and that urgent intervention is needed to prevent the situation from getting worse, called for a minimum 10 percent wage increase for all workers and retirees, an upper limit in the prices of basic necessities and an additional tax for large companies that increase their profits.
"NOT AT THE LEVEL TO BE ENABLED"
The workers, who came from all over the country and participated in the Lisbon demonstration, assured in their statements to the Portuguese press that the increase in both food and housing prices has reached an unbearable level and that it is not possible to live on the salary they receive.
The union leaders, who gave the message of "respect workers" to the government, also said: "Disgruntment and anger in the workplaces is at a very high level. Workers face great difficulties due to low wages. Urgent measures must be taken," he said.
INCREASED MORE THAN 50 PERCENT
On the other hand, consumer associations pointed out that the increase in food prices was maintained despite the decrease in prices in the energy sector, and called attention to the annual increase in prices of some products, especially milk, sugar, eggs, tomato and lettuce. , exceeds 50 percent.
He shared that according to data from the DECO consumer association, the shopping basket in Portugal increased by 26 percent from 183 euros to 230 euros in one year.
The Portuguese press affirmed that the leftist government increased inspections in the markets in the face of high increases in food products, investigated profit margins in the production, distribution and sale process, and worked to set an upper limit on prices. of some products. (AA)
Source: Sozcu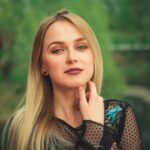 Sharon Rock is an author and journalist who writes for 24 News Globe. She has a passion for learning about different cultures and understanding the complexities of the world. With a talent for explaining complex global issues in an accessible and engaging way, Sharon has become a respected voice in the field of world news journalism.