Taliban cannabis decision
Taliban leader Mullah Hibetullah Akhundzade issued a decree on the issue.
According to the decree, the cultivation and trade of cannabis is prohibited throughout Afghanistan, and those who do not comply with the ban will see their crops destroyed and punished.
The Taliban interim government's Ministry of Interior and related institutions will be in charge of monitoring and enforcing the ban.
After the poppy, hemp stands out as one of the most sought after products by Afghan farmers across the country.
THE COUNTRY WITH THE MOST INSTALLED CANVAS
According to United Nations (UN) reports, in 2010 Afghanistan was the world's largest cannabis-producing country.
In April last year, the use, production and trade of substances such as alcohol, heroin, drug pills and cannabis, including poppy cultivation across the country, were banned by decision of Taliban leader Mullah Hibetullah. Akhundzade, and it was reported that anyone who violates the rule would be punished.
Despite the ban, an increase in poppy planting was observed.
Despite the ban in April last year, poppy cultivation has increased in Afghanistan. Taliban officials and Afghan farmers stress the importance of international assistance for the full implementation of the ban.
According to the report published by the United Nations Office on Drugs and Crime (UODC) in November 2022, after the Taliban administration came to power, poppy cultivation increased by 32% in 2022 compared to the year former.
According to the report, Afghanistan supplies 80 percent of the world's opium supply.
Due to the current economic crisis and drought, field owners who do not prefer normal agricultural products claiming that they are "less profitable", turn to poppies and hemp, which require less water. (AA)
Source: Sozcu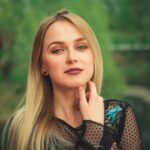 Sharon Rock is an author and journalist who writes for 24 News Globe. She has a passion for learning about different cultures and understanding the complexities of the world. With a talent for explaining complex global issues in an accessible and engaging way, Sharon has become a respected voice in the field of world news journalism.