Ukrainian referendum
In the statement made by the ministry, it was stated that 9 years have passed since Russia held the so-called referendum on the status of Crimea.
OTHER REGIONS WILL ALSO BE SAVED
Noting that the referendums held by Russia in Ukraine in 2014 and 2022 did not yield any administrative results, the statement read: "Most of the regions where the referendums were held in 2022 were liberated by the Ukrainian Armed Forces.
The liberation of all other temporarily occupied territories will certainly take place. It's a matter of time". statements were included.
Emphasizing the clear and unwavering support of the international community, including the International Platform for Crimea participants, regarding Ukraine's territorial integrity, the statement says that Ukraine continues to do everything possible to "punish Russia and its administration for aggression, military and crimes against humanity. in Ukraine," reportedly. (AA)
Source: Sozcu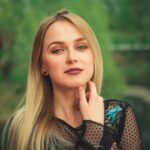 Sharon Rock is an author and journalist who writes for 24 News Globe. She has a passion for learning about different cultures and understanding the complexities of the world. With a talent for explaining complex global issues in an accessible and engaging way, Sharon has become a respected voice in the field of world news journalism.