Former US President Donald Trump is expected to be arrested on Tuesday. He writes about it on his social media platform Truth Social. He invites his supporters to protest.
It is believed to be an investigation into a $130,000 payment to porn star Stormy Daniels, whose real name is Stephanie Clifford. That payment was made several weeks before the 2016 presidential election, reportedly to prevent her from going public with an affair she allegedly had with Trump years earlier. Trump himself denies it.
Social truth
On Truth Social Saturday, Trump refers to "illegal leaks from a corrupt and highly political Manhattan district attorney's office" and calls for protests. The main Republican candidate and former president of the United States of America will be arrested next Tuesday. Demonstrate, take back our nation.'
The report has not been confirmed by the prosecutor, but there is much speculation about the likelihood of an indictment. If indicted, Trump would become the first former president to face criminal charges. He would also jeopardize his Republican candidacy for the 2024 presidential election, although he has said he will continue his campaign even if indicted.
Daniels met with prosecutors Wednesday. His lawyer said he had agreed to make himself available as a witness or for further investigation. Trump was invited to testify earlier this month by Attorney General Alvin Bragg's team, but he reportedly declined. According to legal experts, the invitation is a sign that charges are imminent.
The investigation is one of many legal problems Trump faces as he seeks the Republican nomination for president. In the state of Georgia, a prosecutor is investigating efforts by Trump and his allies to reverse the 2020 election defeat in the southern state. There is also a nationwide investigation against Trump into his handling of confidential documents and his possible involvement in the attack on the Capitol in early 2021.
AuthorSt: BNR Web redactie and ANP
Source: BNR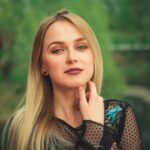 Sharon Rock is an author and journalist who writes for 24 News Globe. She has a passion for learning about different cultures and understanding the complexities of the world. With a talent for explaining complex global issues in an accessible and engaging way, Sharon has become a respected voice in the field of world news journalism.