Paludan response from the Council of Europe to Denmark
In the report of the European Commission against Racism and Intolerance (ECRI), the independent human rights monitoring unit within the Strasbourg-based Council of Europe, it was found that those who commit hate crimes in Denmark benefit from police protection under the name of "freedom of expression".
Hate crimes in Denmark, where far-right Strict Direction Party leader Rasmus Paludan burned the Koran under police protection after Sweden, have again come to light. While the situation in Denmark is reflected in the documents of European organisations, ECRI's Denmark 2022 report notes the protection afforded by the police to hate crimes in the country under the name of "freedom of expression".
Despite some progress in the fight against hate crime in Denmark in recent years, the report notes that there are still problems in some parts of the country, stating that "Muslims in Denmark are portrayed as a threat to culture and values". of the country by many segments, including politicians and different political parties".
Noting that Paludan's party has the authority to receive serious financial support from the public, the report also includes ECRI's warning to public institutions. The report calls for "withdrawing all forms of support for all political parties and organizations that use hate crimes or do not prevent their members from doing so."
The report, which warned that minority school-age children could be exposed to hate speech, drew attention to the risk that Denmark's "focus" on free speech could prevent it from taking adequate steps to prevent hate speech. hate crimes against children. (AA)
Source: Sozcu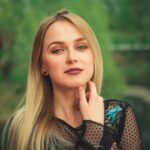 Sharon Rock is an author and journalist who writes for 24 News Globe. She has a passion for learning about different cultures and understanding the complexities of the world. With a talent for explaining complex global issues in an accessible and engaging way, Sharon has become a respected voice in the field of world news journalism.