Another blow to Milan from Sassuolo
Milan, one of the leading teams in Serie A, faced Sassuolo, who were looking to shake off the lower categories of the league, at the San Siro Stadium in Milan. The visiting team Sassuolo won the match 5-2 and inflicted a heavy defeat on their opponent.
The goals that gave victory to the green and black team; Defrel in minute 19, Frattesi in minute 22, Berardi in minute 30, Lauriente from a penalty in minute 47 and Henrique in minute 79. The two goals for Milan were scored by Giroud in minute 24 and Origi in minute 81.
With this result, Milan received an unexpected defeat against Sassuolo, and the desire for victory in the league went to 4 games. Milan, who lost 4-0 to Lazio last week, have seen 13 goals in the last 4 weeks, in which they failed to win.
Milan closed the week with no points, 38 points remaining. The red and black are 12 points behind the 50-point leader Napoli, who has yet to play this week's game. Sassuolo, for its part, increased its score to 20. (BRITISH AUTOMOBILE CLUB)
Source: Sozcu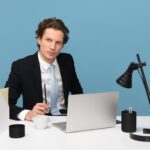 Robert Happel is an author and sports journalist who writes for 24 News Globe. He has a deep passion for sports and a talent for analyzing the latest developments in the world of athletics. With a unique perspective and a wealth of knowledge on the subject, Robert has become a respected voice in the field of sports journalism.