Alarm bells ringing for Germany
Alarm bells are ringing for the German economy, the largest in Europe.
The latest data increases concern about the German economy, which is the fourth in the world with a national income of $4.1 trillion.
The German economy, which contracted 0.4 percent in the final quarter of last year and 0.1 percent in the first quarter of this year, stagnated in the second quarter of the year.
The German Central Bank (Bundesbank) expects a contraction also in the third quarter.
According to the latest OECD forecasts published this week, the German economy is expected to contract by 0.2 percent in 2023. According to the OECD, Germany is one of two G20 countries expected to shrink in 2023. The other is Argentina.
Annual consumer inflation in Germany is also 6.1 percent, well above the 2 percent target.
TÜSİAD representative in Berlin, Alper Üçok, and journalist Tunç Akkoç evaluated on sozcu.com.tr the latest developments in the economy of Germany, where 3.5 million Turks live and is one of the preferred countries for Turks who They want to settle abroad.
'PROBLEMS ARE NOT TEMPORARY, BUT STRUCTURAL'
Üçok noted that the German economy has not been able to overcome the stagnation it entered with the Covid19 epidemic for 4 years and that the current size of GDP is still at the level of the fourth quarter of 2019, as a contraction is expected in the last quarter of 2023, and said: "The problems of the German economy are therefore not temporary but structural."
Stating that the Schröder government implemented a comprehensive structural reform program in Germany in the early 2000s, and that the German economy was able to grow during the Merkel terms with the Agenda 2010 structural reform program, Üçok said: "Without However, changing global conditions and competition create the need for a new set of structural and
"Merkel's last term and the current governments have failed to make progress on this issue," he commented.
'THE ENERGY SHOCK HAS AFFECTED IT, IT IS LOSING ITS COMPETITIVE POWER'
Üçok lists the structural problems of the German economy as follows:
* Germany is delaying the transformation of some sectors (automotive, chemical, machinery, electronics) that are the basis of its economy and industry, and therefore loses its competitiveness.
* Industrial production is declining in Germany. Production in many sectors is at the same level as 10 years ago.
* The "German business model" was also damaged in the process that began with the Russian invasion of Ukraine. German industry, which supplies a large part of energy and raw materials from Russia, was hit hard by the energy crisis. In energy-intensive sectors (steel, metallurgy, chemicals, glass, paper), the decline in production in 2022 is between -10 and -20 percent. There may be a process of downsizing and deindustrialization in some energy-intensive sectors.
* Germany is among the most underdeveloped countries in the EU in terms of digital infrastructure, and this negatively affects the economy.
'THERE IS A DEMOGRAPHIC DEFICIT, INVESTMENTS ARE MOVING'
*There is a demographic gap. Germany needs 400,000 skilled labor migrations each year to maintain its economic level. Since this cannot be achieved, there are 1.2 million vacant positions, of which 400 thousand are skilled labor, such as engineers and technicians.
* For these reasons, German business is moving or considering moving its new investments or some of its existing investments outside of Germany. According to a survey by the German Chamber of Industry and Commerce (DIHK), 1 in 3 companies transfer their investments abroad. Furthermore, Germany has difficulties attracting foreign investment. It has fallen far behind France, for example, in attracting foreign investment over the past two years.
CHINESE COMPETITION
* On top of all this, bureaucracy has also become a big problem in Germany.
* The most important project of the current German government was to create a green economic revolution and unleash growth with subsidies and technology that would be created in these areas. However, it seems that strong Chinese and Asian competition in all these areas, from wind turbines to solar panels, solar cells, heat pumps and electric car batteries, prevents this growth scenario.
'WAR, SANCTIONS AND PROTECTIONISM AFFECT'
Akkoç also assessed: "The fact that Germany is in a difficult situation due to the war in Ukraine, sanctions against Russia, the energy problem and 'protectionist' policies in the US is now accepted by everyone."
Noting that the manufacturing industry and service sectors are in decline, Akkoç said: "Exports have decreased. There was a call for state intervention in the construction industry. "The construction sector, which makes up 12 percent of Germany's gross domestic product and employs approximately 1 million people, is seen as one of the main pillars of the German economy," he said.
Noting that Germany experienced a large 20 percent decline in its most energy-intensive sectors, Akkoç said: "Taking the 2015 production level as a starting point, all industrial production decreased by 5 percent, while this rate it approaches 20 percent in energy. intensive sectors. "The monopolies in the chemical industry, in which Germany is at the global forefront, have begun to move their production out of Germany," he said.
Akkoç stated that one of the biggest debates is deindustrialization and stated that, for example, the Federation of German Industry (BDI) said that not only large companies but also SMEs plan to move some of their activities outside of Germany.
"Things are not going well in the automobile industry, which can be considered the most important in Germany," Akkoç said and continued:
"In addition to the war in Ukraine, the protectionist policies of the United States, especially against China, and the growing rivalry between the United States and China negatively affect Germany. Berlin's economic model is characterized by exporting manufactured products with China as a target market. "Competition from China is already a major obstacle, but rising energy costs are further complicating the situation."
US DECLARATION OF ECONOMIC WAR
German Economy Minister Robert Habeck said at the June conference: "[Amerikalılar] "They want semiconductors, they want the solar energy industry, they want the hydrogen industry, they want electrolyzers," Akkoç stated, recalling that he used the expressions "This is like a declaration of war" to refer to the state subsidies put in place. effect of the Biden administration on the US in the area of ​​​​the Inflation Reduction Act, but noted that Germany preferred to take precautions against China and follow them instead of becoming independent from US policies to escape this spiral.
"Almost 20 years ago, Germany overcame the title of 'Europe's sick man' with an ambitious package of 'labour market reforms' that ushered in a period of sustained prosperity, driven by strong demand for its machinery and cars, especially from China. Germany exported much more than it bought. "Now, the 'decoupling' of Russia and China points to a new situation," Akkoç said and continued:
"On the other hand, Germany says it plans to overcome these long-term problems with a 'green transformation.' Although European exports of "green technology" still lag behind China's, they are still ahead of the United States.
Furthermore, Germany announced that, despite everything, it was willing to receive incentives. Preparations are being made to expand grant schemes. Another structural problem in Germany is also being discussed: the flexibility of bureaucracy.
THE SEARCH FOR REORGANIZATION ACCORDING TO THE WAR
On the other hand, it is also a fact that a significant amount of blood was injected into the German defense sector with the war in Ukraine. Both arms companies and their affiliated industries are experiencing unprecedented stock market rallies since February 2022. Germany seeks to reorganize its economy in line with the war.
Before the 2000s, Germany was treated as the "sick man of Europe" due to its low growth rates and high unemployment, but Germany has overcome this. Nowadays there are high incentives, measures that must be adopted to overcome bureaucratic obstacles, etc. "Despite the measures, the German economy is under great pressure."
Source: Sozcu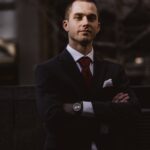 Andrew Dwight is an author and economy journalist who writes for 24 News Globe. He has a deep understanding of financial markets and a passion for analyzing economic trends and news. With a talent for breaking down complex economic concepts into easily understandable terms, Andrew has become a respected voice in the field of economics journalism.