EYT Regulation open for signature in Parliament
With the effect of the election period, the EYT arrangement, which the AKP was working on, moved onto the Assembly's agenda.
Vedat Bilgin, Minister of Labor and Social Security, stated that the regulation on the retirement age (EYT) is expected to reach the Grand National Assembly of Turkey this week. It was learned that the regulation was open for signature in Parliament.
It was claimed that Finance Minister Nureddin Nebati made a presentation to AKP MPs at EYT today, and then the bill was opened for signature.
With the regulations that affect some 5 million people, it is expected that this year 2 million people will have the right to retire.
EYT COST
Vedat Bilgin, Minister of Labor and Social Security, "What is the cost of EYT?" On the question, he said that there is an estimate between 120-150 billion lira for this year.
Stating that the numbers being talked about the cost of EYT are not correct, Bilgin said: "We have the numbers, we have the tally. I say 150 billion, but I mean the maximum possible. It can vary between 120-150 billion. Because you don't know how many people will apply." he said.
WHAT ARE THE EYT APPLICATION REQUIREMENTS?
What will be the retirement conditions of EYT members subject to SSK, BAĞ-KUR and Retirement Fund?
For retirement, there is a premium day, an insurance period, and an age requirement. EYT members will be able to retire regardless of age if or when they meet the first two conditions. This is 5,000 days of premium for SSK holders, 20 years for women and 25 years for men. 20 full years (7,200 premium days) for women and 25 full years (9,000 premium days) for men in BAĞ-KUR and Retirement Fund.
CAN I HAVE A PENSION FOR INDEBTEDNESS?
If the insured served in the military before beginning work and the insurance start date was between September 9, 1999 and March 8, 2001, when he incurs 18 months of military debt, the insurance start date will be withdrawn as much as the period they were owed. It is enough for them to get into debt only for the insurance to start on September 8, 1999.
Source: Sozcu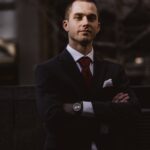 Andrew Dwight is an author and economy journalist who writes for 24 News Globe. He has a deep understanding of financial markets and a passion for analyzing economic trends and news. With a talent for breaking down complex economic concepts into easily understandable terms, Andrew has become a respected voice in the field of economics journalism.