Today is day 464 of the war in Ukraine. Follow the latest war news in this live blog.
---
The Netherlands wants dozens of Swiss Leopard 1s for Ukraine
The Netherlands wants to buy dozens of Leopard 1 tanks from a Swiss company for delivery to Ukraine. It's still important to get permission from the Swiss government for this, say those involved. So far it has been reluctant to cooperate in the supply of weapons.
Switzerland, which retains its traditional neutrality, stays out of the conflict with Russia as much as possible. Therefore it essentially blocks the export of weapons destined for Ukraine. Prime Minister Mark Rutte urgently asked the Swiss for approval, but according to insiders the question is whether the sale can be closed.
The Leopard 1 is a slightly older tank than the flagship Leopard 2, of which Ukraine has also received dozens. However, Kiev can use them well in the fight against the attacking Russia. Especially now that Ukraine wants to launch a counterattack.
Earlier this year, the Netherlands announced it would buy "at least" one hundred Leopard 1A5 main battle tanks for Ukraine alongside Germany and Denmark. Those modernized tanks had to come from German industry. Swiss company Ruag is expected to provide part of that number. The Netherlands hopes to be able to buy 96 tanks from the company, writes the Swiss newspaper Tages-Anzeiger.
---
Rutte will call countries for patriots for Ukraine
According to insiders, the Netherlands and other countries that want to help Ukraine with more Patriot missiles are looking to Greece, among others. The European summit in Moldova has yet to yield any concrete commitments and another designated European supplier is at risk of being dropped, according to Prime Minister Mark Rutte. But the persuasion work will continue in the coming days, he said later.
The Patriots are "hugely successful" at shooting down Russian missiles, Rutte said. Ukraine desperately needs more to protect itself from waves of Russian airstrikes. "We are busy lobbying countries in Europe and beyond that have many Patriot systems to help with."
Rutte did not want to say which countries he is addressing, "because then they feel under pressure" and this, according to him, would only be counterproductive. Many potential suppliers are non-European countries and therefore did not attend Thursday's meeting of the European Political Community in Moldova. But "in the next few days we will also continue the telephone circuit to see if we can convince other countries as well" to send patriots to Ukraine, he said after the summit.
---
dhis live blog is based on reports from our correspondents and editors BNR, The Guardian, ANP, Al Jazeera, Reuters, Associated Press, CNN, BBC, CNBC and Agence France-Presse. BNR also uses online reports from news agencies Tass and RIA Novosti (Russia) and Belta (Belarus). Since the reporting of these agencies is not verifiable and cannot be qualified as independent, in these cases the origin of the report is explicitly stated.
Author: BNR web editor
Source: BNR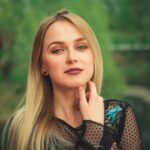 Sharon Rock is an author and journalist who writes for 24 News Globe. She has a passion for learning about different cultures and understanding the complexities of the world. With a talent for explaining complex global issues in an accessible and engaging way, Sharon has become a respected voice in the field of world news journalism.