Russian EU reaction to Belarus
In a written statement from the office of the EU High Representative for Foreign Relations and Security Policy, Josep Borrell, it was reported that the EU condemned the agreement reached by the Moscow and Minsk administrations that allows the deployment of Russian nuclear warheads on Russian territory. belarusian.
"This is a step that will lead to a further extremely dangerous escalation," the statement said. Using the phrase, the Belarusian administration was described as "complicit in the illegal and unjustified war waged by Russia against Ukraine."
The Belarusian authorities are urged to immediately stop such support, while "any attempts to further escalate the situation will be met with a strong and coordinated response." statement was included.
WHAT HAPPENED?
Russian Defense Minister Sergey Shoigu and Belarusian Defense Minister Viktor Hrenin today signed documents on the deployment of tactical nuclear weapons in Belarus.
Hrenin stressed that this was a response to the "unfriendly" and "aggressive" policy of Western countries.
Russian President Vladimir Putin announced in March that he would place tactical nuclear weapons in Belarus. Putin claimed that the "Alexander" high-precision missile systems that they had previously delivered to Belarus would be equipped with the aforementioned weapon. (AA)
Source: Sozcu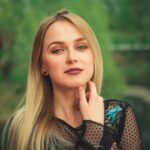 Sharon Rock is an author and journalist who writes for 24 News Globe. She has a passion for learning about different cultures and understanding the complexities of the world. With a talent for explaining complex global issues in an accessible and engaging way, Sharon has become a respected voice in the field of world news journalism.