Russia is on track to turn Belarus into a satellite state. So says defense specialist Peter Wijninga of the Center for Strategic Studies in The Hague. Now that Russia is deploying its nuclear weapons in Belarus, the latter is increasingly entering the conflict.
Although Belarusian dictator Aleksandr Lukashenko is blocking full participation in the war, Russian President Vladimir Putin appears to see Belarus as his province. "This is part of the Russian movement to make Belarus a satellite state," Wijninga said. "This will happen in due time."
Wijninga argues that the transfer of nuclear weapons to Belarus is part of the rhetoric of the threat to the West, and that it doesn't really make much difference militarily. "But it's clearly a move to tie Belarus a little closer to Russia."
F-16
Where Russia is taking strategic steps in Belarus, Ukraine is taking concrete steps towards strengthening its air force. A coalition made up of the Netherlands, Denmark and Belgium will begin training Ukrainian pilots in the use of F-16s. And this may have more feet in the ground than initially thought.
There's a good chance that training won't be completed before the long-awaited Ukrainian spring offensive, in part due to a mandatory English language course for pilots. Wijninga: 'They won't be ready in time, but that wasn't the approach anyway. It may take a few months for experienced pilots, depending on their level.'
Longer than hoped
The West therefore seems to be preparing for a conflict that will last longer, even if according to Wijninga it is possible that we are also thinking about the post-war period. "I think they would still make this move," he concludes. "Only then would he be a little less under time pressure. In the end, I think the F-16s will still go to Ukraine.'
Author: Remy Gallo
Source: BNR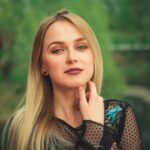 Sharon Rock is an author and journalist who writes for 24 News Globe. She has a passion for learning about different cultures and understanding the complexities of the world. With a talent for explaining complex global issues in an accessible and engaging way, Sharon has become a respected voice in the field of world news journalism.