Pension revolt in France: Train stations attacked
Opponents of France's controversial pension reform began blocking train stations in the capital, Paris.
In images on social media, several protesters stormed the Gare du Nord in Paris with union banners. Demonstrators gathered in the Garda chanted the slogan "We are here for the dignity of workers and for a better world, even if Macron doesn't want it." The account that shared the image said that the protesters had protested at Gare de l'Est before coming here.
PENSION PLAN THAT LEFT THE COUNTRY
Massive demonstrations broke out in France on March 16, following the government's decision to pass the bill, which includes raising the retirement age from 62 to 64, without a vote. Violence is taking place in many parts of the country between the police and protesters, who have violently intervened in the demonstrations.
More than 1,000 people have been detained in protests across the country since March 16.
The Constitutional Council, to which the opposition and the government turned to to determine if the reform complied with the constitution, approved the article of the bill that raised the retirement age to 64 years, and rejected all 6 articles in whole or in part .
The bill was signed by French President Emmanuel Macron and published in the Official Gazette. (AA)
Source: Sozcu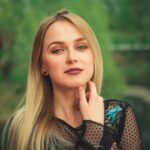 Sharon Rock is an author and journalist who writes for 24 News Globe. She has a passion for learning about different cultures and understanding the complexities of the world. With a talent for explaining complex global issues in an accessible and engaging way, Sharon has become a respected voice in the field of world news journalism.