Pension revolt in France: the 12th strike begins
As the French went on national strike for the 12th time today against a law that would raise the retirement age, unions called on workers to quit their jobs and join the demonstrations.
The plan by the government of President Emmanuel Macron to raise the retirement age by two years to 64 sparked a huge backlash from workers and unions, sparking widespread strikes across the country, the latest of which is today.
The law, approved by Parliament but not yet enacted, will be reviewed by the Constitutional Council. The unions ask Macron to withdraw or stop the law to calm things down.
Although recent polls show that a large part of society is against raising the retirement age; Refinery workers, garbage collectors and teachers can also join the action as part of the strike, which is expected to disrupt train services today.
THE DECISION WILL BE ANNOUNCED TOMORROW
Strikes against the law have slowed in the industrial sector recently, and the demonstrations were fewer in number than the historically large protests that had brought millions to the streets in previous months.
The strike that took place today is important because it took place just before the decision of the Constitutional Council on the legitimacy of the law that will be announced tomorrow. If the council gives the green light to the law, the government will be able to enact it and put it into effect. (Reuters)
Source: Sozcu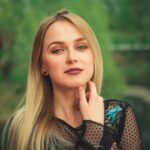 Sharon Rock is an author and journalist who writes for 24 News Globe. She has a passion for learning about different cultures and understanding the complexities of the world. With a talent for explaining complex global issues in an accessible and engaging way, Sharon has become a respected voice in the field of world news journalism.