Foreign Policy drew attention: Biden did not invite Turkey to the Democracy Summit
It was reported that the Joe Biden administration in the US did not invite Turkey to the second Democracy Summit to be organized to support democratic institutions in the world.
The second of the Democracy Summit, which is considered one of the most important foreign policy initiatives of the Biden administration, will take place on March 28, 29 and 30. While more than 120 leaders were invited to the summit, it should be noted that Turkey was not among the invited countries.
Foreign Policy magazine, one of the main US media organs, drew attention to the fact that Turkey and Hungary were not invited to the event, where Biden and UN Secretary General Antonio Guterres will speak, as well as Like many leaders.
'TWO NATO ALLIES DID NOT RECEIVE THE PHONES'
Foreign policy: "Biden has rejected NATO allies who are destroying his own democracy. The Biden administration invited some 120 countries, but the two NATO allies did not receive the phone call," he said in the news. The magazine, which wrote that the aim of the summit was to strengthen democracy against the world's rising autocracies, said the three US officials said Washington was concerned about the decline of democratic processes in Turkey and Hungary.
The report also noted that Turkey and Finland have not yet given their final approval for the NATO enlargement process. Noting that "President Recep Tayyip Erdoğan has amassed power in Turkey and weakened the country's democratic elements," Foreign Policy reported, "still, he faces the toughest challenge of his 20-year rule in May elections."
It was noted that the non-invitation of the US was likely a development that would increase tensions on the Washington-Ankara-Budapest line.
Turkey and Hungary were not among the guests of the first Democracy Summit in 2021. Honduras, Gambia, Mauritania, Mozambique, Tanzania, Bosnia and Herzegovina, and Liechtenstein were the countries that were not invited to the summit earlier, but were among the guests from the summit next week.
Source: Sozcu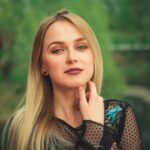 Sharon Rock is an author and journalist who writes for 24 News Globe. She has a passion for learning about different cultures and understanding the complexities of the world. With a talent for explaining complex global issues in an accessible and engaging way, Sharon has become a respected voice in the field of world news journalism.