Will Trump be arrested? Prosecutor's statement
Controversy continues over former US President Donald Trump's claim that "I will be arrested on Tuesday."
On his social media platform, Truth Social, Trump urged his supporters to take to the streets, arguing that he expected to be arrested Tuesday, according to leaked information from the Manhattan courthouse.
In Manhattan, a lawsuit was previously filed against former Trump attorney Michael Cohen on charges that he silenced Stormy Daniels, an adult film actress who claimed she had an affair with Trump.
News that New York security forces were preparing for possible protests following Trump's arrest also fueled discussions. Although it happened on Tuesday, the possibility of the former president's arrest remains on the agenda, while the Manhattan Attorney General's Office, which is the target of Trump, ruled on the issue.
'INVESTIGATION IS INTERFERED'
In a letter to Republican members of Congress, the prosecutor's office, which conducted the investigation into Trump, claimed that the former president "misled the public by creating a false expectation about the date of his arrest." The prosecution also accused Republican lawmakers of interfering with an ongoing criminal investigation, stressing that the investigation into Trump continues.
TRUMP EXPLOITS PROSECUTORS FROM THE GROUND
US House Republicans have charged New York Democratic Party District Attorney Alvin Bragg with misconduct. Trump, on the other hand, called for the immediate removal of all prosecutors investigating Bragg, arguing in his latest social media post that he is "dangerous to the country."
The grand jury, which has reviewed the evidence from the investigation, is expected to decide on March 27 whether to convict Trump. If convicted, Trump will be the first former US president to face a sanction. Separate investigations continue into Trump, who announced he would run in the 2024 presidential election, failed to turn over confidential state documents and attempted to cancel the presidential election he lost.
On the other hand, Trump says he will participate in the presidential race even if he is impeached.
Source: Sozcu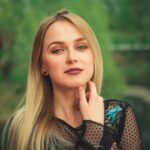 Sharon Rock is an author and journalist who writes for 24 News Globe. She has a passion for learning about different cultures and understanding the complexities of the world. With a talent for explaining complex global issues in an accessible and engaging way, Sharon has become a respected voice in the field of world news journalism.