The number of visitors to British attractions is steadily increasing, but slowly. After the outbreak of the corona pandemic, the tourism sector seems difficult to recover. This was reported by the British Association of Leading Visitor Attractions.
According to the organization, there are several factors that play a role in the slow growth. For example, the rising cost of living matters. Travel is therefore more likely to be seen as a luxury. The absence of Chinese tourists is also a blow to the tourism sector. Furthermore, the effects of the corona pandemic are still very much felt. The same goes for Brexit.
International tourism
According to the Association of Leading Visitor Attractions, an industry body, there were 123.4 million visits to Britain's 349 most popular tourist sites last year. This is an improvement over 2021, but still well below the 161.2 million visits recorded in 2019.
The differences are particularly evident in London. This is because tourism in the chapter relies heavily on international tourism. The number of visits to the British Museum, which used to be the most popular attraction in the UK, was 35% lower last year than in 2019. At the National Gallery and the Victoria and Albert Museum, this was as much as 40%. The Financial Times reports it.
Now that China has eased travel restrictions, there is hope in the industry that the numbers will pick up. It is taken into account that this will take some time, reports the Financial Times.
Author: Isaac Davids
Source: BNR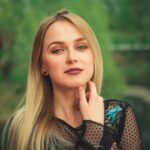 Sharon Rock is an author and journalist who writes for 24 News Globe. She has a passion for learning about different cultures and understanding the complexities of the world. With a talent for explaining complex global issues in an accessible and engaging way, Sharon has become a respected voice in the field of world news journalism.