Impressive claim: Putin instructed hundreds of specialists
While the war has lasted for more than a year, the International Criminal Court's arrest warrant for Russian President Vladimir Putin and Russia's Children's Rights Commissioner Maria Alekseyevna Lvova-Belova for war crimes became the agenda of the international community.
After this development about Putin, a remarkable claim was made… The British media wrote that Putin was concerned about a possible kidnapping and the trial process as a result, and therefore appointed "hundreds" of specialists. The British tabloid Daily Star claimed that Putin, 70, was very afraid of being kidnapped and handed over to the authorities, and that he had been very paranoid lately.
Sources who spoke to the newspaper said: "Putin is very afraid of being kidnapped and taken to a place outside of Russia. "Putin doesn't want to face a judge for committing war crimes," he said.
On the other hand, it was claimed that Putin was also reluctant to face a "Nuremberg-like trial" against the Nazis after World War II. The Nazis, who came to trial after World War II, were tried at Nuremberg on many charges, including war crimes and crimes against humanity, and many were sentenced to life in prison.
Source: Sozcu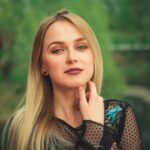 Sharon Rock is an author and journalist who writes for 24 News Globe. She has a passion for learning about different cultures and understanding the complexities of the world. With a talent for explaining complex global issues in an accessible and engaging way, Sharon has become a respected voice in the field of world news journalism.