Despite the ban, they took to the streets! retirement riot
After Prime Minister Elisabeth Borne made the reform pursuant to article 49 paragraph 3 of the Constitution effective without a vote in parliament on March 16, demonstrations take place in different cities such as Bordeaux, Marseille, Strasbourg and Nantes all over the country.
THOUSANDS OF PEOPLE ENTERED THE STREET
According to French press reports, thousands of people took to the streets demanding the government withdraw the pension reform.
There were moments of tension between the police and the demonstrators at the Nantes protest, which was attended by some 9,000 people. As the police responded with tear gas at the protesters, the protesters threw glass bottles at the police.
THEY SET THE TRASH ON FIRE
Firefighters intervened and extinguished the garbage set on fire by protesters in the middle of the street during the protest in Bordeaux, in the southwest of the country.
At noon in the capital, Paris, opponents of the reform entered the Chatelet-les-Halles shopping center and chanted "general strike" and "Paris, rise up, rebel."
Police trucks were placed in the Place de la Concorde, near the parliament, as a precaution against a possible demonstration.
The General Union of Workers (CGT) called a meeting in the Plaza de Italia in Paris.
PROHIBITION PROHIBITION IN PARIS AND LYON
In Paris, demonstrations were prohibited in the Place de la Concorde and around the Champs-Élysées, as well as in the center of the city of Lyon.
French Prime Minister Borne announced on March 16 that he had implemented the third paragraph of article 49 of the Constitution, which allows a bill to be passed by parliament without a vote, for the bill on the reform of pensions.
ARTICLE 49 OF THE CONSTITUTION, § 3
Paragraph 3 of Article 49 of the Constitution authorizes the government to approve the bill without a vote in the National Assembly and allows the opposition to file a motion of no confidence against it.
If the motion of no confidence receives the support of the majority of the deputies of the Assembly, the government falls.
If the proposal is not supported by a majority in the Assembly, the bill is considered approved without a vote in the Assembly and goes to the Senate. (AA)
Source: Sozcu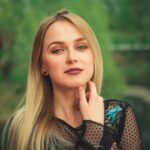 Sharon Rock is an author and journalist who writes for 24 News Globe. She has a passion for learning about different cultures and understanding the complexities of the world. With a talent for explaining complex global issues in an accessible and engaging way, Sharon has become a respected voice in the field of world news journalism.