Notable Bloomberg Comment on AKP's HUDA-PAR Alliance and Re-Welfare Party
Although only a few weeks have passed since the earthquake disaster that struck Turkey on February 6, the country entered the electoral atmosphere…
The election race heated up after the Nation Alliance, also known as Six Tables, nominated CHP leader Kemal Kılıçdaroğlu last week and announced that Ankara and Istanbul metropolitan mayors Mansur Yavaş and Ekrem İmamoğlu would be appointed vice-presidents alongside with party leaders in the alliance. .
While many international media organizations were following the latest events in Turkey and the statements of the politicians, Bloomberg, one of the leading media organizations in the US, released a remarkable piece of news.
"ERDOGAN MAY NEED"
In announcing the AKP's alliance with the HUDA-PAR and Re-Wealth parties to his readers, Bloomberg used the headline "Erdogan looks to Islamist front to strengthen electoral alliance." Noting that the AKP is meeting with both parties, "Erdogan is facing the most complete opposition coalition in the elections to be held on May 14. President Erdogan seeks the support of large and small Islamist parties and seeks to broaden his conservative base, risking culture clashes over religion and women's rights with the secular opposition.
The Bloomberg report said: "Erdogan may need your votes to defeat the opposition bloc, which embraces the broader, secular Republican values ​​and criticizes violence against women and LGBTQ communities, on May 14." On the other hand, it was recalled that Turkey left the Istanbul Convention in 2021.
Source: Sozcu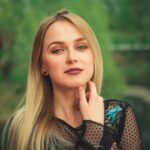 Sharon Rock is an author and journalist who writes for 24 News Globe. She has a passion for learning about different cultures and understanding the complexities of the world. With a talent for explaining complex global issues in an accessible and engaging way, Sharon has become a respected voice in the field of world news journalism.