Ali Dogan won the district governor election in the German district
Social Democratic Party of Germany (SPD) candidate Ali Doğan won the second round of district governor elections yesterday in the Minden-Lübbecke district of the German state of North Rhine-Westphalia (NRW).
Running against Jörg-Michael Schrader of the Christian Democratic Party (CDU), Doğan was elected district governor with 55.8 percent of the vote in the runoff. Schrader received 44.2 percent of the vote. Dogan was ahead in the election two weeks ago, but the election was left to a runoff because he failed to pass the 50 percent threshold.
Doğan, a graduate of the Bielefeld University Faculty of Law, made a statement after the election: "We are very happy. "From the beginning, we have addressed important issues and have managed to reach the public." Doğan, who won the by-election due to the appointment of the current district governor as regional governor, will remain as district governor for 8 years. (AA)
Source: Sozcu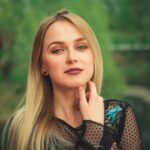 Sharon Rock is an author and journalist who writes for 24 News Globe. She has a passion for learning about different cultures and understanding the complexities of the world. With a talent for explaining complex global issues in an accessible and engaging way, Sharon has become a respected voice in the field of world news journalism.