The NATO summit in Romania is mainly dominated by the Ukrainian call for more air defense. It is not for nothing that Ukrainian Foreign Minister Dmitry Kuleba is also present at the summit, where the foreign ministers of NATO members will also be present.
Especially the first day, today, will be dominated by the Russian invasion of Ukraine, says Han Bouwmeester, colonel and professor of military strategy. 'Ministers have yet to decide how support for Ukraine will be shaped. Ukraine has been calling for more air defense systems lately. It will be the order of the day, I suppose.'
Tomorrow's NATO summit will mainly concern NATO's "strategic concept", which is based on deterrence and, if that doesn't work, defense, explains Bouwmeester. «The heads of state already talked about it last June. They will then see what he has produced, especially with regard to China's influence, eastern flank strength and energy security. With the last point, people are primarily looking at how well the infrastructure is safe and secure.'
Follow the latest news about the war in Ukraine in our live blog
The Ukrainian Foreign Minister Kuleba will also speak at the summit. It will probably mainly touch on the crisis in his country now that winter has arrived and the war continues. "He'll probably create a wish list that he really needs. With his presence he also forces something,' thinks Bouwmeester.
Russia sees confirmation of the Ukrainian presence
For Russia, the Ukrainian presence at the summit is proof of its fight against NATO. 'NATO troops on the ground of Ukraine is a decisive point that there is actually a physical war against NATO, from Russia. But it is clear that NATO has taken sides in this war. How come? Because Ukraine is an independent country that was attacked. This is a serious violation of international law,' said Bouwmeester.
In light of history, the NATO summit in Bucharest is piquant for Ukraine. In 2008, when the last NATO summit was held in Romania, then German Chancellor Angela Merkel prevented Ukraine from joining NATO.
Author: Aaron Loupatty
Source: BNR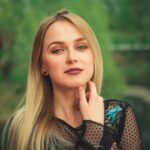 Sharon Rock is an author and journalist who writes for 24 News Globe. She has a passion for learning about different cultures and understanding the complexities of the world. With a talent for explaining complex global issues in an accessible and engaging way, Sharon has become a respected voice in the field of world news journalism.