In a few days, the site of Politics I will do makeover, with new ergonomics, new skin and new functions. Before finding out what it looks like, the paper's team – coveted by "Black Friday" and its pernicious incitement to overconsumption – opted to make accessible to each and every one of their articles.
How about spending a weekend under the duvet, warm, discovering our investigations, interviews, reports and other posts that make up the DNA of our committed and independent newspaper.
Only on this week's menu (Politis n°1733): the interview with Alice Diop, director of the film Sant Omernews from Génération s, the movement founded by Benoît Hamon, Paris, pioneering city in terms of "zero deaths at work", the fiasco of hosting refugees from the Viking Ocean, #MeToo in China, the settler attacks Israelis against the Palestinians. farmers against the backdrop of the war of the olive trees, reviews ofno bear by Jafar Panahi or that of Lucie Azéma's beautiful book about an ancient drink, The use of tea…
All articles from previous issues are added to this. Make the most of it before the current site goes to sleep early next week for a short tech break. And come back again in the middle of the week for the publication of number 1734 of the magazine… and its new look too.
Good reading(s).

Source: Politis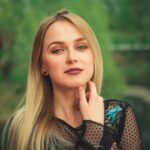 Sharon Rock is an author and journalist who writes for 24 News Globe. She has a passion for learning about different cultures and understanding the complexities of the world. With a talent for explaining complex global issues in an accessible and engaging way, Sharon has become a respected voice in the field of world news journalism.