Scandal in Ireland! The coach did not give the black boy athlete a medal
It was claimed that a black athlete was discriminated against at the GymSTART gymnastics events held in March 2022 in Dublin, the capital of Ireland.
An official who presented the medals to the students at the event continued without presenting the medal to the black athlete and gave the medals to the other athletes. The moments in which the little athlete took care of the officer and patiently waited for his medal were recorded on his mobile phone.
A year and a half later, after the video was viewed by millions of people around the world on X, formerly known as Twitter, there was a huge reaction to the coach.
After the images went viral on social media, Gymnastics Ireland, responsible for the event, issued a statement. He said the identified sports official apologized and described it as an "honest mistake." The statement indicated that the incident occurred in March 2022 and was resolved in August 2023.
The statement also included the following statements:
"We identified the relevant official and informed him about the complaint. The official in question fully acknowledged that what happened was unacceptable, but emphasized that it was not intentional. The concerned official said that when they became aware of the mistake, they immediately rectified it and ensured that the contestant in question received the medal from him before leaving the Field of Play (FoP).
The official also expressed deep regret for what he described as an honest mistake and requested the opportunity to personally apologize to the contestant and her family. This request was initially denied. "Thereupon, a written apology was sent to the contestant and her family."
Source: Sozcu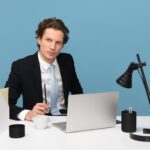 Robert Happel is an author and sports journalist who writes for 24 News Globe. He has a deep passion for sports and a talent for analyzing the latest developments in the world of athletics. With a unique perspective and a wealth of knowledge on the subject, Robert has become a respected voice in the field of sports journalism.