Boston Celtics finished series 3-1, Jokic's record wasn't enough for Denver
In the first round of the American Basketball League (NBA) play-offs, the Boston Celtics defeated the Atlanta Hawks 129-121, taking the series 3-1.
The NBA play-offs continued with 2 games. In the Eastern Conference, the Boston Celtics beat the Atlanta Hawks by 8 points and came close to advancing to the second round of the playoffs, leading 3-1 in the series.
The Celtics' Jaylen Brown and Jayson Tatum each added 31 points to the win.
For the Hawks, Trae Young's 35 points weren't enough to avoid defeat.
JOKIC BROKE A RECORD BUT NOT ENOUGH
In the first round of the Western Conference play-offs, the Minnesota Timberwolves defeated the Denver Nuggets 114-108 at the end of overtime, winning their first game in Game 4 of the series.
Anthony Edwards had 34 points, Karl-Anthony Towns had 17 points and 11 rebounds and Rudy Gobert had 14 points and 15 rebounds for the Timberwolves.
The Nuggets' Nikola Jokic was unable to avoid defeat despite breaking a playoff career high with 43 points.
The Denver Nuggets, leading 3-1 in the series, will play Game 5 at home and if they win, they will advance to the second round of the play-offs. (AA)
Source: Sozcu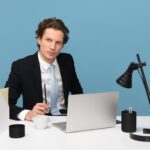 Robert Happel is an author and sports journalist who writes for 24 News Globe. He has a deep passion for sports and a talent for analyzing the latest developments in the world of athletics. With a unique perspective and a wealth of knowledge on the subject, Robert has become a respected voice in the field of sports journalism.