Boston Celtics beat Milwaukee in NBA
In the American Basketball League (NBA), the Boston Celtics defeated the Milwaukee Bucks 140-99 on the road.
The NBA continued with 2 games. Second in the Eastern Conference, the Celtics defeated the top-ranking Bucks by 41 points for their 53rd win.
Jayson Tatum stood out in the Celtics' victory with 40 points, 8 rebounds and Jaylen Brown with 30 points, 5 rebounds and 5 assists. Tatum scored 40 or more points in a game for the 22nd time, passing Paul Pierce (21), becoming the second leading scorer in Celtics history. Larry Bird is at the top of this field with 47 games.
In the Bucks (55 wins, 22 losses) against the Celtics, Giannis Antetokounmpo produced 24 points, 7 rebounds, Khris Middleton 13 points, 5 rebounds, 4 assists and Bobby Portis 12 points, 10 rebounds.
PELICANS CRITICAL VICTORY
Fighting for the play-offs in the Western Conference, the New Orleans Pelicans topped the leading Denver Nuggets with a score of 107-88. Brandon Ingram had a "triple-double" with 31 points, 11 rebounds and 10 assists for the Pelicans, who moved up to 7th place with their 39th win of the season. CJ McCollum added 23 points, Trey Murphy and Jonas Valanciunas each added 15 points.
Jamal Murray had 21 points, 4 rebounds, 7 assists and Bruce Brown had 19 points, 5 rebounds and 4 assists for the host Nuggets, where Nikola Jokic did not play. (AA)
Source: Sozcu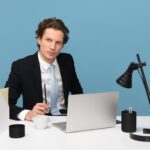 Robert Happel is an author and sports journalist who writes for 24 News Globe. He has a deep passion for sports and a talent for analyzing the latest developments in the world of athletics. With a unique perspective and a wealth of knowledge on the subject, Robert has become a respected voice in the field of sports journalism.