The negotiation for the transfer of Enzo Fernández heats up
Work continues on Chelsea, who paid a total of 208.5 million euros for 7 transfers made during the break. Chelsea, which is far from the championship race this season in the Premier League and has begun work on creating the squad for next season, wants to add Benfica's Argentinian midfielder Enzo Fernandez to their squad.
The British team, which used young names on tour, made attempts for the 22-year-old midfielder but were unable to finalize the loan. According to the British press report, the London team has waived the player's release fee of 120 million euros for this transfer. However, the British team wants to pay this price in 3 installments and negotiations are stalled at this stage.
IF THE TRANSFER IS MADE, IT WILL BE A PREMIER LEAGUE RECORD
Although this offer from Chelsea was not accepted by Benfica, who wanted to collect the termination fee in one go, Rui Costa, the boss of the Portuguese team, intends to increase the release fee to 150 million euros by offering a new contract. at 22. A 20-year-old midfielder who has won the World Cup with Argentina.
Less than 48 hours to go in the interim transfer window in England. If Chelsea sign Enzo Fernández in the interim transfer period by paying the termination fee, this transfer will be a Premier League record. The highest transfer fee paid for a player in the Premier League belongs to Jack Grealish, whom Manchester City signed from Aston Villa in August 2021 for €117m.
Source: Sozcu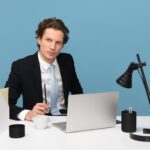 Robert Happel is an author and sports journalist who writes for 24 News Globe. He has a deep passion for sports and a talent for analyzing the latest developments in the world of athletics. With a unique perspective and a wealth of knowledge on the subject, Robert has become a respected voice in the field of sports journalism.