Cedi Osman: It's great to have this performance on a night like this
After the game in which Cedi Osman, the national basketball player for the Cleveland Cavaliers in the NBA, broke a career record with 7 three-pointers and became the team's leading scorer with 29 points, he said: "Making such a performance in That night, frankly, made me even happier."
Speaking to Anadolu Agency (AA) after his performance at the "NBA Turkish Culture Night" at the Rocket Mortgage FieldHouse Sports Hall in Cleveland, USA, Osman said: "Of course, it was a very special night. After After all, when you look at it, we have 4 Turkish players in the NBA. Me, Furkan Korkmaz, Alperen Şengün and Ömer Faruk Yurtseven. That's why it's important for us to organize such a night. I'm so happy. Of course, to put on such a performance in a A night like that made me even happier," he said.
"WE HAVE A DIFFICULT TEAM THIS YEAR"
Expressing that the season is going well, Cedi said: "This year, of course, there is a completely different team. The season is going very well for us. We're currently in fourth or fifth place in our own conference, if I'm not mistaken. We are progressing very well. It's been a good season for me so far." saying.
All-Star Game top five Donovan Mitchell, on his return to Cleveland after missing three games with a sore groin, said: "We've become a much more serious team. After all, with the arrival of Mitchell, it went even higher. He is really a star player, a very good scorer and his contribution to us is enormous. So, of course, it's a great pleasure to play with him." He used his statements.
"MY DREAM FOR 10 YEARS AND MORE…"
Regarding his NBA career, Cedi said: "My career plan is to stay in the NBA for as long as I can. Because my dream is to stay here for 10 years or more. This is something that will only happen by taking care of yourself and improving yourself every year." he said.
When asked "Will the number of Turkish players in the NBA increase?" Cedi Osman replied: "Hopefully, of course, we have very talented players in Turkey. I hope we grow in the NBA. Because there are really talented players." he said.
In her statement after her performance at the Turkish Culture Night, Cedi said, "It was a great feeling, everyone shared this moment with me. We played very well offensively and it was a great match for everyone". saying.
The Cleveland Cavaliers, wearing Cedi Osman's uniform, defeated the Los Angeles Clippers 122-99 in the game where he broke a career high with 7 3-pointers and became the team's top scorer with 29 points. (AA)
Source: Sozcu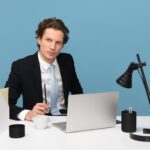 Robert Happel is an author and sports journalist who writes for 24 News Globe. He has a deep passion for sports and a talent for analyzing the latest developments in the world of athletics. With a unique perspective and a wealth of knowledge on the subject, Robert has become a respected voice in the field of sports journalism.