Beverly Hills voters appear to be rejecting the world's richest man's Rodeo Drive hotel project
LA politics
julia wick

May 26, 2023
The people of Beverly Hills have spoken and it seems they have foiled the plan of the richest man in the world to build an ultra-luxury hotel on Rodeo Drive.
In Tuesday's special election
Voters were deciding whether to withdraw the city council's approval of a billion-dollar hotel project led by French multibillionaire Bernard Arnault and his luxury conglomerate, LVMH Moet Hennessy Louis Vuitton. The referendum was initiated by hospitality union Unite Here Local 11, which collected the signatures needed to force the case into a special election and criticized the city for not prioritizing affordable housing.
Vote totals released Friday afternoon by the Los Angeles County Registrar show the campaign against the hotel leading by just over 120 votes, or about 1.8%. The clerk's office said 135 outstanding ballots remain to be processed, pending signature verification, and that any additional mail-in votes postmarked on Election Day that arrive no later than Tuesday will also be processed.
Beverly Hills voters seem to have issued a stunning rebuke to a high-profile project backed by four-fifths of the city council, the city's business arm and the extremely deep coffers of Arnault and his luxury conglomerate.
In a city with only 22,160 registered voters, LVMH spent at least $2.9 million on its election campaign, an amount that far eclipsed opponents' spending.
"It's a sad day for our city. While I respect the democratic process, I believe our community has lost an incredible addition to Rodeo Drive that would have provided additional funding for vital city services," Beverly Hills Mayor Julian Gold said. adding that it was "beyond unfortunate" that the change "should be driven by this union or any union for that matter".
John Mirisch, the only council member opposed to the project, said on Friday afternoon he was "a bit shocked and speechless".
adding that it was "as if the
Houston Astros, garbage cans and all
…lost to the Beverly Hills high school JV baseball team.
He characterized the apparent results as a "a big win for Beverly Hills, meaning Beverly Hills, the community, not the 'brand'."
Proponents argued that the Cheval Blanc hotel would have brought in hundreds of millions of dollars in tax revenue over the next three decades. Critics strongly criticized the size of the project compared to the surrounding business district, as well as the lack of specific revenue for affordable housing.
Along with Unite Here Local 11, the project was opposed by Residents Against Overdevelopment, a grassroots group led by former city council candidate Darian Bojeaux, who also helped collect signatures for the referendum. Bojeaux and others in their group argued that the hotel development was too large for the community and would negatively impact quality of life.
Representatives of the union, which represents hospitality workers across the region, said they opposed the hotel because the project's development agreement did not earmark money for affordable housing.
They argued that cities like Beverly Hills often change development rules to facilitate building commercial luxury projects, but don't always do so for housing.
"We objected to the apparent priorities of Mayor Gold and former mayor
[Lili]
Bosse, and a no vote would show that Beverly Hills voters agree that these council leaders are at fault. We believe the city's priorities should be building affordable housing and addressing the climate crisis, not changing development rules to make it easier to build luxury commercial projects," said Local 11 co-chair Kurt Petersen. Friday.
The proposed hotel would range from four stories to a ninth-floor partial penthouse, larger than current zoning rules allow, and also include a members' club, restaurants, shops and a spa. It would have reshaped the northern commercial edge of Rodeo Drive along Little Santa Monica Boulevard and replaced several buildings on Rodeo and North Beverly Drives, including the Richard Meier-designed site formerly occupied by the Paley Center for Media.
The city's development agreement with LVMH dictated that the company contribute $26 million to the city's general fund, in addition to $2 million for arts and cultural programs. The city would also have received an additional 5% surcharge on top of the regular 14% temporary residence tax.
According to the city's analysis, the hotel should funnel about $725 million into the city's coffers over the next 30 years, most of which would come from the 19% combined bed tax.
Voters were asked two questions: whether they agreed to a zoning change, which would allow the developer to build a significantly larger hotel than current zoning rules would otherwise allow, and whether they agreed to the city's development agreement with LVMH. Both the zoning plan amendment and the development agreement had already been approved by the city council.
The results were nearly identical for both questions, with the "No" campaign leading by about 120 votes for both questions on Friday afternoon.
Turnout for the off-cycle special election was nearly 32%.
Looking at early ballots, consulting firm Political Data Intelligence found that older voters outperformed, with those over 65 accounting for nearly half of early votes cast, despite comprising less than a third of the Beverly Hills electorate. The racial demographics of special election voters closely mirrored that of the broader electorate, with nonwhite voters making up just 10% of Beverly Hills' registered voters and returning 9% of early ballots, according to PDI. Paul Mitchell, vice president of PDI, said he thought Election Day demographics would be similar to what was seen in the early return.
Anish Melwani, chairman and chief executive of LVMH's North American subsidiary, previously told The Times that the company would not seek to return the project to city council if voters reversed approval of the project. and rigorous process with the City Planning Commission and City Council."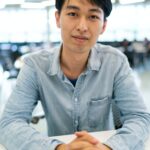 Fernando Dowling is an author and political journalist who writes for 24 News Globe. He has a deep understanding of the political landscape and a passion for analyzing the latest political trends and news.