Distributors fill the coffers and do not pay their debts
debt The electricity distribution companies, which for this reason cut off the electricity supply to citizens, receive their credits from the State but do not pay their debts. The Court of Auditors warned that public damage must be prevented through legal regulation on this issue. CHP Erzincan Deputy Mustafa Sarıgül said: "When citizens cannot pay their bills, their electricity is cut off, but the distribution companies do not pay the fee they should pay to Turkish Electricity Transmission Inc. (TEİAŞ) for using the transmission lines. In 2022, the power supply to 274 thousand subscribers was cut off. The same companies do not pay their debts to the ministry. "It is not possible to understand why this is tolerated when citizens find themselves in this situation," he said.
DEBT 15 BILLION LIRA
Sarıgül pointed out the following in his parliamentary question, which he asked Minister of Energy and Natural Resources Alparslan Bayraktar to answer: "With the privatization of electricity distribution, 21 electricity distribution regions were created and a electricity distribution company was established. electricity for each region. However, it is stated that the debt of the distribution companies to the State amounts to 15 billion liras. This problem, which has been occurring for years, was recently reflected in the reports of the Court of Auditors. The report states that electricity distribution companies received their accounts receivable from TEDAŞ through the ministry on time, but did not pay their debts to TEİAŞ on time. Electricity distribution companies are paid every month as general lighting expenses, but the same companies do not pay their debts derived from the transmission of electricity. TEİAŞ provides financing through commercial loans. Therefore, this causes the cost of electricity transmission service to increase. When it comes to raises and accounts receivable, lion
"When it comes to payments to the state, it is unacceptable that companies that have been cut off do not listen to the laws and regulations and do not make payments."
What companies did not pay?
CHP Erzincan MP Mustafa Sarıgül asked Minister Bayraktar to answer the following questions: "Which distribution companies do not pay their debts on time? How much is the amount of debt? Have these companies been sanctioned? Is there a regulation on your agenda regarding the timely payment of these payments, which cause an increase in electricity transmission costs? "How much have been paid to the distribution companies for general lighting expenses?"
Source: Sozcu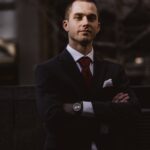 Andrew Dwight is an author and economy journalist who writes for 24 News Globe. He has a deep understanding of financial markets and a passion for analyzing economic trends and news. With a talent for breaking down complex economic concepts into easily understandable terms, Andrew has become a respected voice in the field of economics journalism.