Foreign trade deficit increased to 12.7 billion dollars in May
Commerce Minister Mehmet Muş announced the foreign trade data for May 2023.
"In May 2023, our exports amounted to 21.7 billion dollars with an increase of 14.4%," Muş said.
Imports, for their part, increased by 16 percent annually in May and amounted to 34.3 billion dollars.
Thus, imports broke a record, reaching an all-time high. The closest import to the import of 34.3 billion dollars in May was registered in January 2023 with 33.6 billion dollars.
The foreign trade deficit, on the other hand, rose 18.8 percent annually to $12.7 billion in May.
LOSS OF $645 MILLION PER PARITY
On the other hand, the President of the Turkish Exporters Assembly (TIM), Mustafa Gültepe, said: "The auto industry made the largest contribution to our exports last month with 3 billion USD. Our other sectors in the top five are chemicals at $2.5bn, ready-to-wear at $1.7bn, electrical electronics at $1.4bn and steel at $1.3bn."
Gültepe said: "The parity had a positive impact on our exports in May, after April", adding: "The parity effect in May contributed an added value of 327 million dollars. However, since the beginning of the year, due to the parity effect, $645 million We have a loss," he said.
Source: Sozcu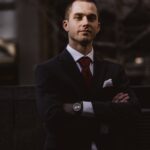 Andrew Dwight is an author and economy journalist who writes for 24 News Globe. He has a deep understanding of financial markets and a passion for analyzing economic trends and news. With a talent for breaking down complex economic concepts into easily understandable terms, Andrew has become a respected voice in the field of economics journalism.