When will EYT be announced, who does it cover? Latest status of EYT…
Making a statement on the retirement age (EYT) and recruited staff after the cabinet meeting, President Erdoğan said: "We will finish the work on those who are waiting for the retirement age requirement as soon as possible and we will announce them. to the public." made the statement.
EYT WHAT IS THE LAST STATUS?
Explaining the date on which Minister Bilgin will be entitled to retire, Bilgin said: "The net date for the EYT is September 8, 1999. Even if there is a right to debts for attrition, birth and military service, the start date cannot be withdrawn. These are made only to complete the remaining days of premium. In other words, it makes up for the missing premium days. But don't go back to the beginning. There is no such thing." He said.
FORMULA OF 5 POINTS
Emphasizing that if retirees continue to work, their premiums increase by 5 points compared to normal employees and that employers want this difference to be eliminated after the implementation of the EYT regulation, Bilgin said: We will lower the premium there to a level Same. In other words, don't throw this EYT employee to the employer, put him to work. We will give you a premium to support social security". he said she.
Regarding the severance pay for EYT members, Minister Bilgin said, "The government also has some formulas on this issue." he said he. Bilgin used the following statements;
"First of all, it's not a big problem. Because the employer deducts the severance pay from taxes. In addition, the employer can make the indemnity in installments by agreement between the worker and himself.
DATE GIVEN FOR EYT
AKP Group Vice President Muhammed Emin Akbaşoğlu made remarks on the retirement age (EYT) at the press conference he held in Parliament.
Akbaşoğlu said, "We are planning to make arrangements regarding the recruitment of EYT and contract staff in December. In the worst case, we will witness its enactment in early 2023," he said.
BOSSES WANT A GRADUAL TRANSITION FOR EYT
As the EYT regulation comes to an end, employers think a gradual transition would be more appropriate for them.
Although the representatives of the business world make a detailed assessment of the weight of EYT in business life, they also highlight the formulas that are most suitable for them based on this assessment.
YOU WILL NOT BE NOTIFIED
Providing the information that EYT members are around 23-25 ​​percent among Istanbul Chamber of Commerce (ITO) members, İTO President Şekib Avdagiç said about EYT members: Avdagiç stated that the way will be cleared for young people to retire, while this young and skilled workforce must remain in the business world.
Mahmut Asmalı, president of the Association of Independent Entrepreneurs and Industries (MUSIAD), pointed out that if all EYT members retire, there may be a job gap. Stating that there may be gradual retirement, Asmalı commented: "The employer can cover 50% of seniority, and KGF-style loan support can be provided for the other 50%." Adil Pelister, President of Istanbul Chemicals and Products Exporters Association (İKMİB), said: "In some companies, 2 thousand people work and 350 of them are from EYT. When so many skilled workers suddenly try to leave, those companies may have wavering concern," he said.
What does the employer want?
1 – Employers do not want to be deprived of skilled labor with the regulation that will cover approximately 25 percent of the labor force.
2 – The business world, which needs a transition time in EYT regulation, demands a gradual transition.
3 – Employers demand similar credit support from KGF for 50 percent of severance pay charge.
4 – Information is requested from employers on how the EYT will be implemented to eliminate discomfort.
SEARCHING FORMULA FOR EYT'LIYE
In addition to the legislative work aimed at clarifying the situation of the elderly (AEJ), the search for a solution to severance pay was added. It is stated that with the EYT regulation, the number of people who retire annually, which is still 400,000, will increase to 2 million in 2023 and 1.5 million in the following years, and this will generate various grievances for both workers who are entitled to severance pay and the employers who will pay the severance pay. Employers required that those who continue to work at the same workplace after retirement receive EYT severance, not on the day they retire, but on the day they want to leave while continuing to work, and to facilitate sudden and large payments . It is reported that the Ministry of Labor, which received the requests, is working on alternative formulas.
APPLICATION FOR EMPLOYER QUOTES
According to the Labor Law, which is still in force, workers who complete the legal term and qualify for retirement are obliged to pay the entire accumulated compensation, even if they continue working in the same workplace. Estimates indicate that the average cost of severance pay for those over 49 is TL 330,000 nationwide, and that an average of 400,000 employees retire each year. However, with EYT, an estimated 1.6 million more people will join the 400,000 retirees in 2023 alone, and severance pay will increase from 132 billion to 660 billion lira in an instant. The employers demanded conveniences such as the postponement of the layoff to the second term after retirement with a temporary regime and in installments.
BEWARE OF BAD FAITH
With the enactment of the new law, EYT members who continue to work will have the opportunity to earn double cost-of-living wages. However, it has been known that many employers are looking for opportunities to employ EYT employees who wish to retire and continue working at the same workplace for lower pay. Some employers say: 'You have a pension anyway. This salary is enough for you. We are already in a difficult situation,' she said, saying that the new contract will be signed with minimum wage. It has been said that some bosses have already determined the list of EYT members who will part ways after retirement.
WHO IS COVERED BY EYT?
Asked if internship and apprenticeship insurance is considered a start for EYT, Bilgin said: "They are different. They are not within the scope of EYT anyway. No problem with insurance holders. Apprenticeships and internships are not an insurance entry. They are a system developed to protect health insurance." she gave the answer.
Noting that a regulation on EYT will be issued, Bilgin stated that they will share the details of this regulation with the public after necessary calculations.
WHAT IS EYT, WHO IS QUALIFIED WITH EYT?
EYT (retirement age) is considered to be those who start their insurance before September 9, 1999. Because before September 9, 1999 it was possible to retire by fulfilling the conditions of premium day and insurance period without requiring age, but with the modification made on September 8, 1999 was introduced in addition to the age requirement as well as the premium day and conditions of the insurance period. To be considered a member of the EYT, the start of the insurance must be prior to September 9, 1999, and it is necessary to meet the conditions of insurance period and premium day other than the age required for retirement.
HOW MANY PEOPLE HAVE EYT?
AKP Vice President Jülide Sarıeroğlu made remarks on the TV show she attended. Regarding EYT, Sarıeroğlu said;
*The number of people who will retire first after this arrangement exceeds one million. We have approximately 12.5 million retirees on file. There will be an arrangement where approximately 1.5 million people will retire in the first stage, and then continue to enter the system.
*We estimate that approximately 3-4 million of our citizens are in this area.
* It will not happen all at once. Of course, the best mouth for details will be Vedat Bilgin, our Minister of Labor and Social Security, and my teacher.
Source: Sozcu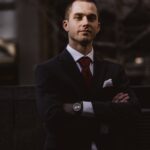 Andrew Dwight is an author and economy journalist who writes for 24 News Globe. He has a deep understanding of financial markets and a passion for analyzing economic trends and news. With a talent for breaking down complex economic concepts into easily understandable terms, Andrew has become a respected voice in the field of economics journalism.